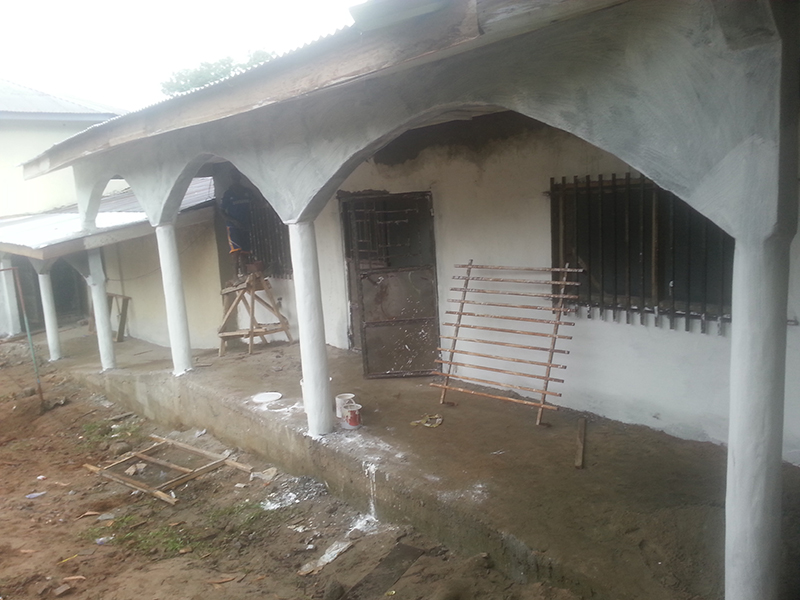 By Courtney Beckwith - October 15, 2014
After initiating a three-week quarantine period, Aug. 25, Waterloo Adventist Hospital was officially closed and has not been treating patients since. This is about to change, due to the Sierra Leone government stepping forward to take over and turn Waterloo into an Ebola treatment center.
At this point, the government is currently taking measures to prepare the hospital for re-opening. With construction ranging from new paint on the outer walls to building new sidewalks, the work at Waterloo is well underway. Temporary shelters for screening and processing people into the Ebola treatment center are also under construction.
The plan is to have Waterloo ready for patients by the end of October. According to the WHO, if the Ebola outbreak continues to spread at the current rate, there will be more than 20,000 cases by November 2014.
Waterloo is located in just one of the many areas being affected by Ebola. The disease continues to spread and it is because of hospitals like this that people will have a place to go.
AHI and ADRA are both working towards stopping this spread by supplying the hospital with financial support as well as providing personal protective equipment that will help ensure the safety of the medical professionals on site.
Donn Gaede, DrPh, CPH, secretary for AHI, said, "We will work in cooperation with ADRA to do our very best to assure enough PPEs and other supplies. We must begin planning in this direction.  I'm sure they will want to use our employees, as many as will be willing. But we need to do everything we can to protect our staff in every way possible.  It will get increasingly difficult and may appear like feeding the 10,000 with 5 loaves and two fish, but this seems to be our lot, so let's work with God to accomplish His will in this crisis."
Please continue to pray and show your support of stopping this disease by getting involved and making a donation.
Photos of construction work, currently underway.