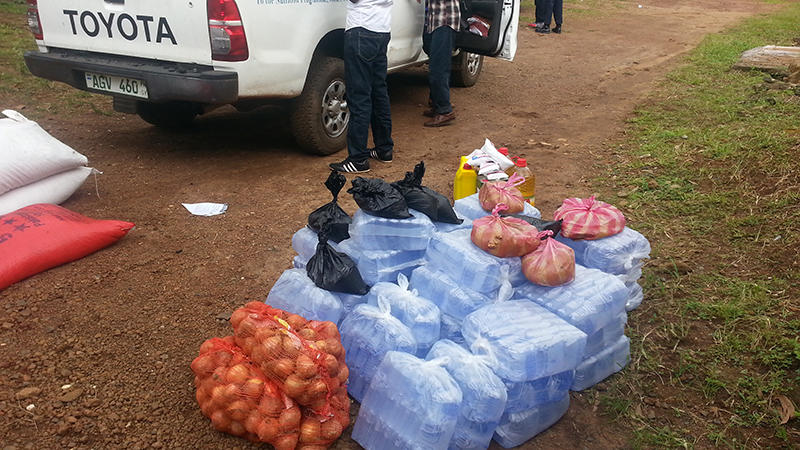 By Courtney Beckwith - September 5, 2014
Hospital under quarantine after diagnosis of first Ebola patient
After diagnosing their first patient with Ebola Virus Disease (EVD), Waterloo Hospital has been placed under quarantine and the facility has been closed. Originally seven faculty members that had been in contact with the EVD patient were placed under quarantine in one of the physicians homes. The decision for the whole hospital was later made in hopes of stopping the outbreaks spread.  
Starting Aug. 26, almost all of the hospital employees reported to the hospital and accepted the quarantine. This attempt to stop the spread is an example of their dedication to fighting this disease and helping others.
The problem now is that yet another hospital has been closed to the public. 
Joseph Fobbie, business manager at Waterloo, said, "We are not allowed to treat any patient at this moment. Since yesterday, we have returned about three emergency cases that were in very critical condition."
The question locals are faced with now is where to go for medical care. According to Fobbie, nearly all of the medical institutions along the Rutual District/ Freetown Peninsular have been shut down due to the Ebola outbreak. 
In Sierra Leone alone, there have been 910 suspected and confirmed case counts, 392 suspected and confirmed case deaths and 804 laboratory confirmed cases. According to the CDC, cases of EVD have been reported from all 12 of the Sierra Leone districts.
Ebola symptoms can appear anywhere from two to 21 days after exposure to the disease. The quarantine at Waterloo has been in affect for 9 days now, with approximately 12 days left.  After the quarantine has ended, further decisions will be made concerning the reopening of Waterloo.