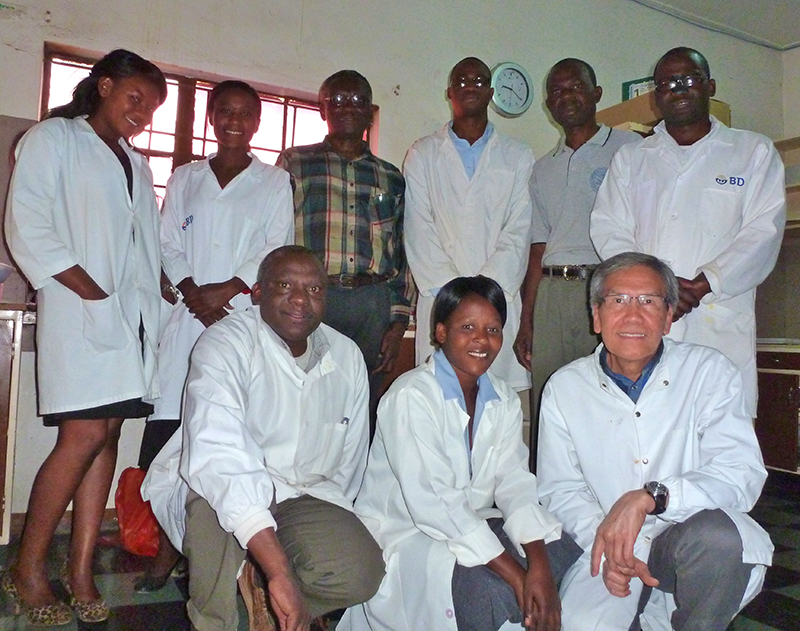 By Courtney Beckwith Haas - April 13, 2015
Ben Siapco, a Loma Linda University graduate and retired microbiologist, worked at Loma Linda University Health for 26 years. Throughout that time he volunteered his free time and holidays to serve overseas through the Global Health Institute and Adventist Health International (AHI). After retiring from this lengthy career, his life became anything but boring. Today, he continues to use his skills as a clinical laboratory instructor and consultant for AHI, a not for profit organization located in Loma Linda, CA.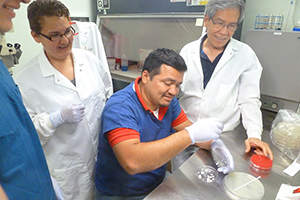 In this position Siapco is given the opportunity to travel the world while working at various mission sites. He has traveled to numerous locations including, Liberia, Haiti, China, Afghanistan and more. 
Once on site, he takes on given projects that will help the labs become more organized and efficient. In addition to aiding the labs he is also encompassing the role of educator by providing hands on and observational training to the local workers on site.
"One thing about working at these sites is that you have to be ready to think outside the box," Siapco says. "You have to be willing to find solutions that are not just quick fixes, but are sustainable. Otherwise my work is not going to help them."
Siapco's life story is one filled with miracles and evidences that God has led him to where he is today. Growing up as one of seven children in the Philippines his family struggled financially and he was used to having his home flooded from torrential rainstorms. While this was the life he was accustomed to, the one thing he could not understand was his mothers' illness. She was slowly dying from Tuberculosis (TB). 
"At the age of 10 I learned how to work so that I could help put money on the table," Siapco said. "I can still picture my mom suffering from TB and that is what made me want to become a microbiologist. I wanted to find out what was killing my mom." 
After finding this incentive to learn more and educate himself in science, he was able to work his way through school at Philippines Union College, an Adventist University. This undertaking was strewn with struggles along the way until one day he was ready to give up but instead he prayed a prayer that changed his life forever. 
"Lord if you can just show me the light at the end of the tunnel I will serve you wherever you want me to go," Siapco said. "And right after I prayed that, I heard a small voice saying, 'Ben you're going to go through.'"
It is because of this promise that Siapco made to God that he says he will serve wherever He leads until his dying days. "So when AHI asked me to help with these mission sites, I said yes," Siapco said. "It was exciting, so I said 'oh yeah, I would love to do that!'"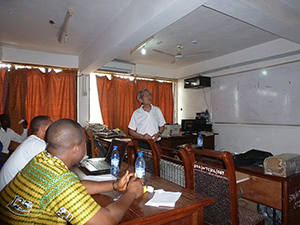 Since then, Siapco has worked at numerous sites where he will stay for anywhere from two weeks to two months, working as long as necessary from Sunday to Friday. It is because of people, like Ben Siapco, that these mission hospitals are continuing to grow and thrive within their countries.
"I'm just like the leaves in the autumn," Siapco said when asked how long he would continue to do this work. "Wherever the wind blows, that is where I am and it is all because I made a promise. A promise to God, and I cannot go back on my word."