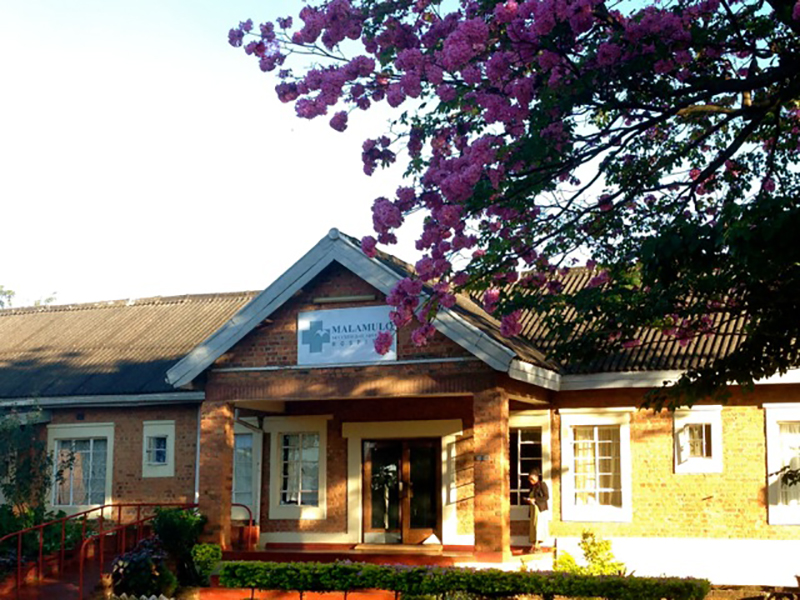 By Courtney Beckwith - September 17, 2014
In West Africa hospitals are closed and people are sick and dying. Though it is far away, these concepts are familiar to Americans through the news updates that we continuously see and hear.  The devastation of Ebola is making a big impact on the lives of hundreds in Africa but here in the states, we look at this situation with sorrow, concern and personal thankfulness that this is not affecting our country.
Do we really take the time to do something about it though? We watch the news, read articles and pray for them, but when something is so far away it is difficult to put yourself in the mindset that your donation can help make a difference.
One small Adventist hospital in Malawi took initiative to help their sister hospital when they continued to learn about the ongoing crisis at both Cooper Adventist Hospital and Waterloo Hospital.
"Two weeks ago the Malamulo Hospital administrative committee agreed that we wanted to do something for our sister hospitals on the front line of the Ebola crisis in Liberia and Sierra Leone. We wanted to do something, which would allow all staff to participate no matter the amount," Jason Blanchard, hospital CEO said. "As you know our staff are not wealthy and our district is one of the poorest in Malawi."
After presenting the fundraising idea to the hospital staff and encouraging them to take the time to seriously consider what each person could give, they tallied up all of the donations and were surprised by the numbers.
The outcome? One hundred seventeen, Malamulo Hospital employees gave whatever they could afford to share, which was 624, 450 MWK. This number translates into $1601,15 U.S. currency and was doubled after the Malamulo Hospital administrative committee agreed that they would match this amount, bringing the total donation to 1,248,900 MWK ($3,202.31). 
"The hospital staff are ecstatic that this number was met as their stated goal was 250,000 MWK," Blanchard said.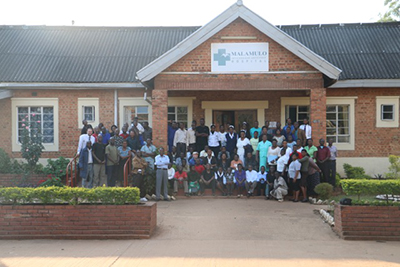 "I had to be sure that these people were helped as I would like to be helped," said Witness Selengu, a ground worker at the hospital. "I gave knowing that my brothers and sisters are hurting and I wanted to help them get the medication they need."
Blanchard went on to say that the hope of Malamulo is that other hospitals, institutions and individuals will also step forward to help these hospitals in their fight against Ebola.
Malia Juliyele, a security guard for the hospital said, "It felt so good to help. Though I gave only a little it was all I could give. We all gave a little and it made a difference. It would be good if other hospitals would think he way we did and give to such programs."
"It looks like the Ebola Virus is taking a huge toll on the lives of Africans and is continuing to spread. Our goal is to increase the safety and security at Cooper and Waterloo while making sure they have the supplies they need to save lives and prevent loss. We humbly ask others to give too and are proud that Malamulo Hospital is in a position to start the ball rolling," Blanchard said.
The reality is that every contribution to this cause can help in the protection of hospital staff at Cooper and Waterloo. For seemingly small contributions, you can provide supplies that can help make a difference of life and death for someone in West Africa.
$500 to send 42 lbs. of emergency supplies to West Africa
$125 to purchase a case of fluid resistant jump suites, globes, masks with face shields, hats and shoe covers
$100 to help support the families of hospital employees who have died from Ebola
$75 to buy food for a patient at our hospital in Sierra Leone and Liberia for two weeks
$50 to buy 5 cases of badly needed IV fluids
$25 to buy medicine and other medical supplies
$10 to buy a pack of suture for surgery
$5 to help our hospital pay for transportation to and from the hospital for a week
No donation is too small to help during this crisis. The economies in the effected places are almost non-existent and people are in need of support and help. Please continue to pray and provide financial support for these hospitals.
"I gave to help those in need," Kenneth Nyoni, intern nurse and midwife said. "Christ asks us to give freely to those who need our help, we did and we hope others will too."