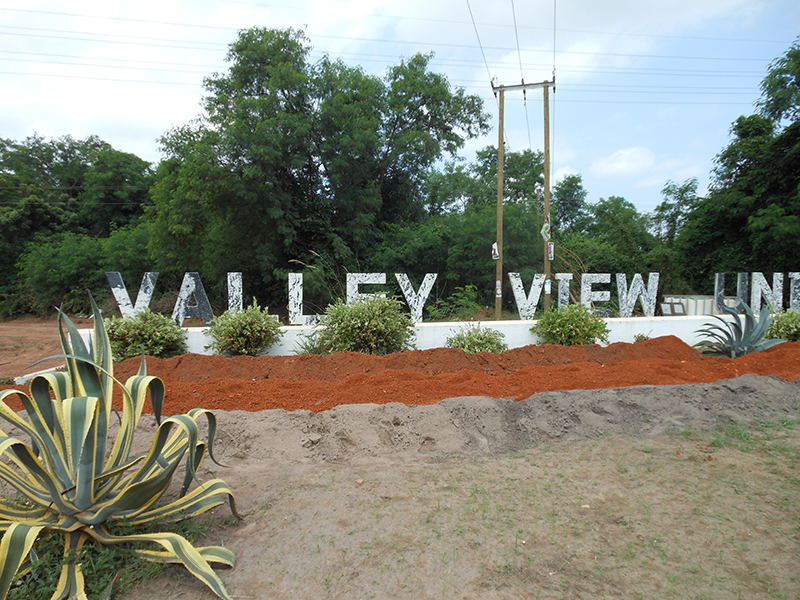 By DonaJayne Potts - July 1, 2017
Image: Newly landscaped front entrance of Valley View University, Oyibi, Ghana.
For the past 35 years, Gerhard Steudel, has worked as the director of the landscape department at Loma Linda University Health (LLUH). He was recently recruited by new leadership at Valley View University (VVU), an Adventist institution in Ghana, to transform their campus grounds.
In September of 2016, as part of a campus-wide initiative to improve student experience, Valley View University began their search for a landscape professional who could improve the aesthetics and environmental planning of their campus.
After other candidates produced results that were not commensurate with the University's expectations or financial investment, Steudel was nominated. Multiple members of the Seventh-day Adventist church global network recommended him based on his impeccable 45-year track record at Loma Linda University.
Steudel said, "As landscape architects, we create the first impression at an institution. We set the tone for visitor, students and staff experiences."
In January of 2017, Steudel, was asked if he would be willing to assess the current state of VVU's landscape department and implement a new grounds management system.
On June 21, he arrived on the vivid green grounds Valley View University, a LLUH strategic-partner site, in Oyibi, Ghana. During his three-week visit Gerhard completed environmental composting, constructed irrigation systems and performed equipment maintenance. He also developed a self-sustainable landscape department structure.
Daniel K. Bediako, vice chancellor of Valley View University, said "It was a blessing to have Gerhard on our campus and we learned so much from his wealth of experience."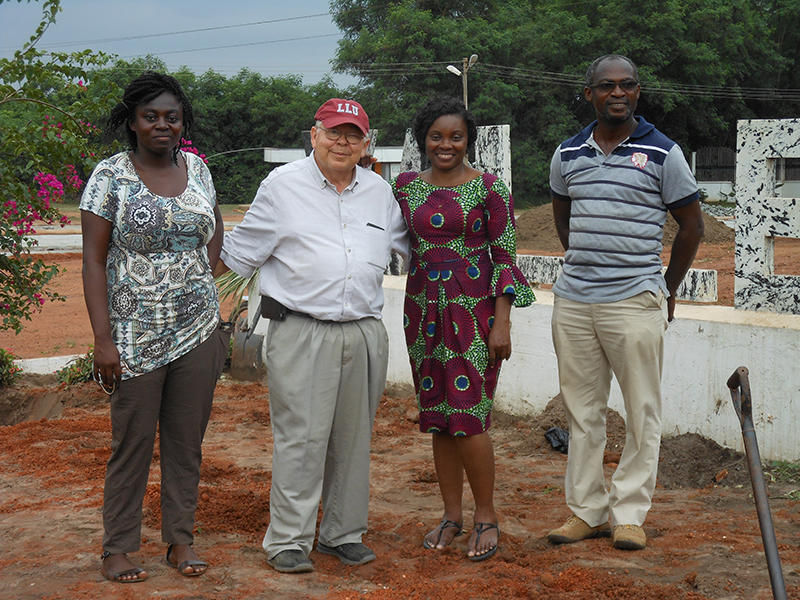 Jemime Essien, Gerhard Steudel, center, Tomi Daniel, Abraham Korley