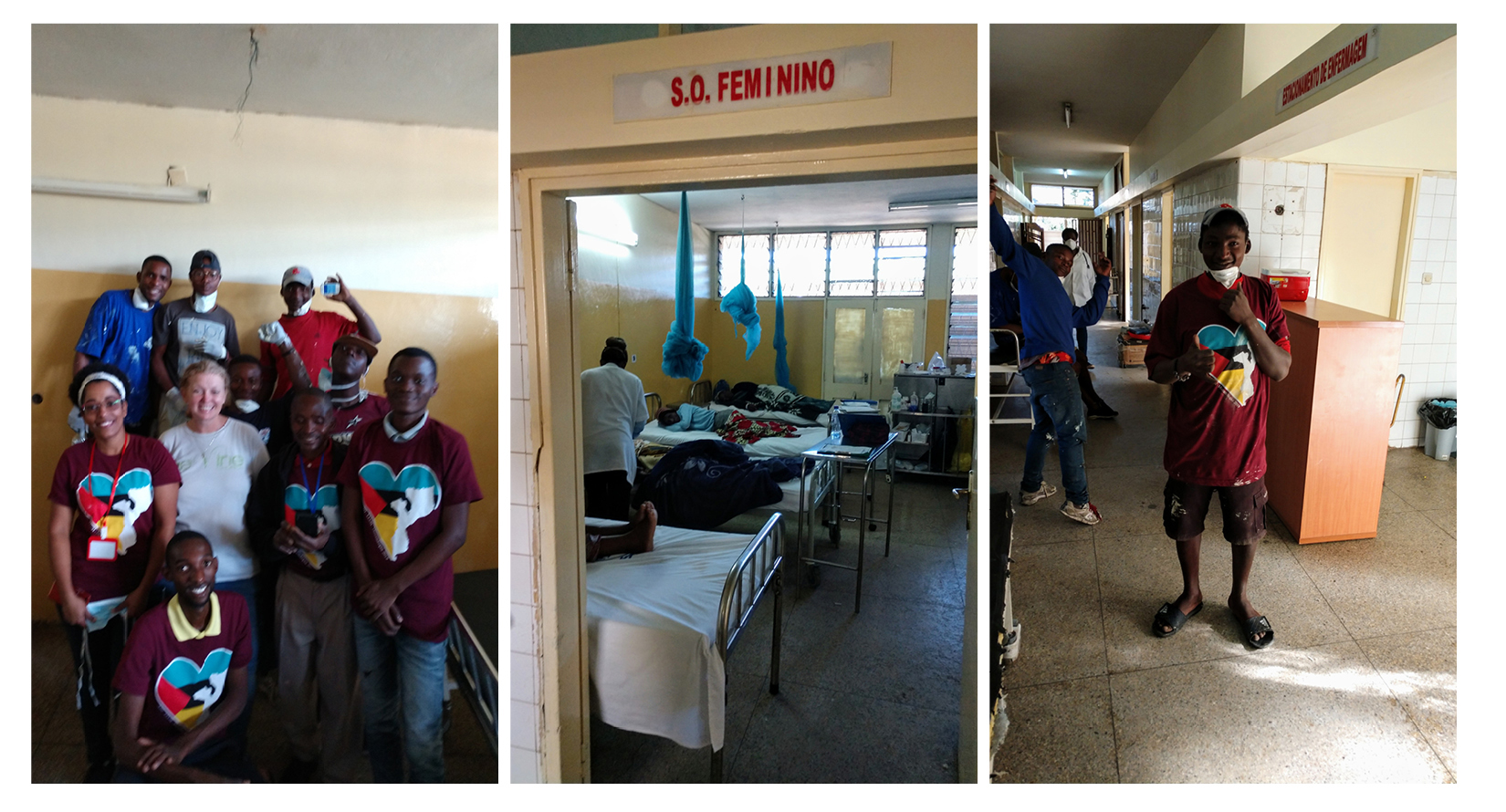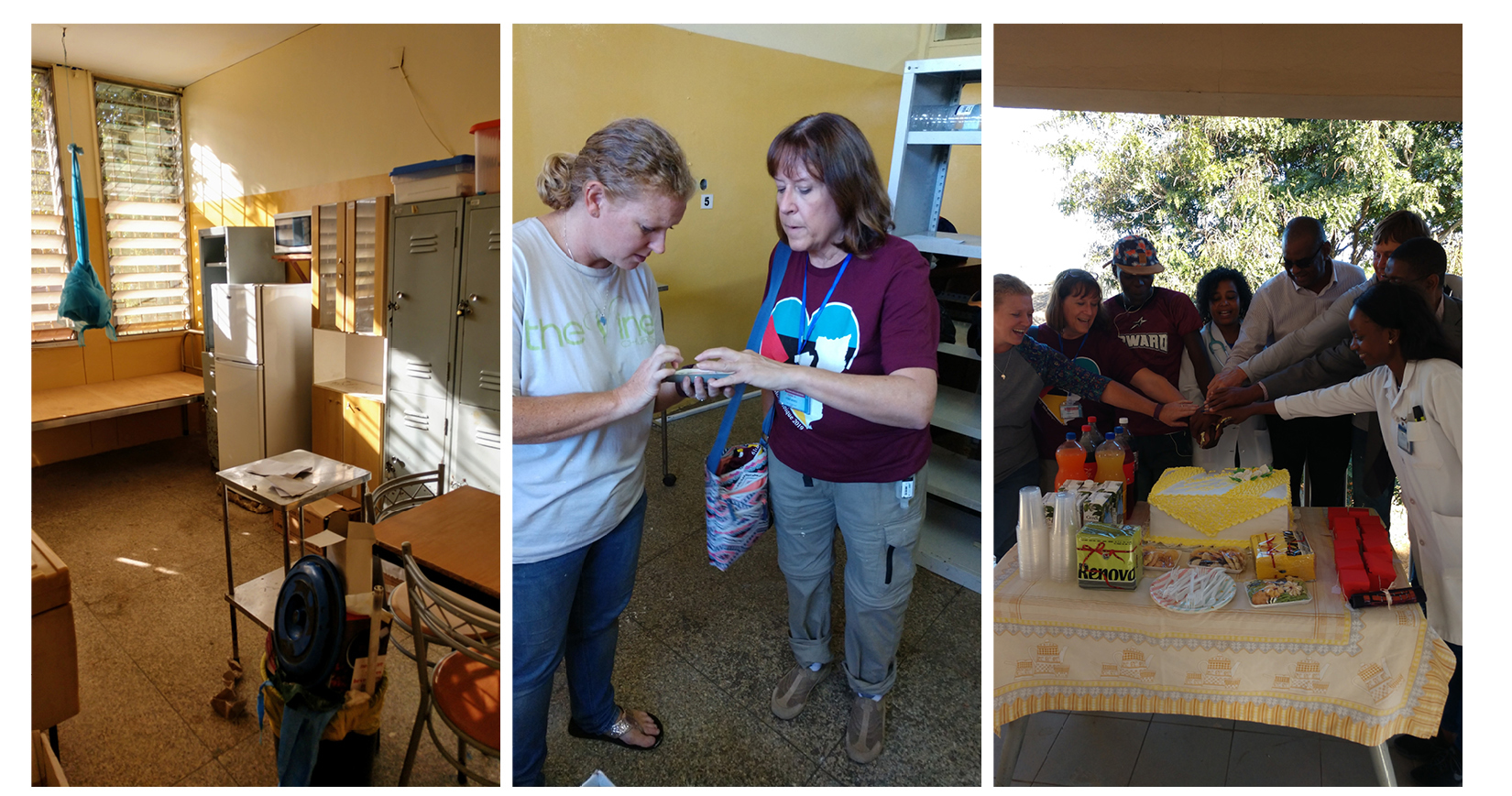 By Anonymous - July 3, 2019
Randy Rogers, AHI volunteer, construction projects
Adventist Health International: multidisciplinary, short-term mission trip to Mozambiqure, Africa
While on a mission trip to Mozambique, Africa, this past June, an invitation came from Sarah — a young woman from Atlanta Georgia, who has spent the past 12 years of her life working with the "street boys" of Maputo. She invited us to help in the repainting of a ward at the Mavalane Hospital in Maputo, Mozambique. 
The hospital ward was suffering from years of neglect, no maintenance, or proper cleaning. 
When we first toured the ward, Sarah assured us that a thorough deep cleaning of the ward would be done by a professional cleaning company before the painting would start. This did not happen, and so Sunday and Monday of the repainting week was spent cleaning the walls of dirt, dust, and grime.
At that point I was sure there was no chance that we would be able to finish the project by the end of the week. Between relocating patients from room to room, moving office furniture, medical equipment, and working with inadequate tools and equipment — we were using hospital beds with chairs on top for ladders — it looked like we would be short of the volunteer help needed to complete the project. I had resigned myself to a job half finished.
From the beginning I should have known better, God always has a thousand ways to resolve our unresolvable issues.
First Sarah herself worked tirelessly on the project. then on Sunday, two hard-working wives of Loma Lind University Health physicians arrived from the United States. They went right to work cleaning the walls. We could never have completed the job without the efforts of Penny Moores and Joanne Hansen. 
On Monday, we were joined by Kayla Sanchez, a neuroscience student from Loma Linda University School of Medicine, who worked on whatever needed to be done. Later that day, we a saw the arrival of four local volunteers, two of which were professional painters, they became our door painters.
By Tuesday, Sarah had rounded up four of her "Street Boys" and the painting party was starting to roll. We had so far to go, I was sure there was no chance of finishing.
The most surprising thing to me was how we ended up with just the right people in just the right places. By Wednesday evening we all began to believe there was a chance we might be able finish by Friday.
Thursday was wow day! Everyone involved was looking toward the finish line. Spirits were high, interaction between everyone was very special.
By Friday noon, we only had a couple of hours of touch up painting to be completely finished. I can honestly say there was Joy in the house!
The Hospital staff but on a big thank you party for all the volunteers. A big beautiful cake was delivered along with punch and thank you gifts.
Sometimes we work going in one direction but God asks us to trust Him as He leads us in a completely different direction at the last moment.
Frustration and disappointment seemed to happen at every turn as we started our many different projects in Mozambique. But in the end, we can only give God the glory for a safe and successful trip. I can honestly say, as most mission trips should be, we the visitors, were the people most blessed. 
We were blessed by local volunteers, by Sarah and her "street boys" by the hospital staff and by getting acquainted with a group of people that had never before been together.