By Cheryl Lake - March 1, 2015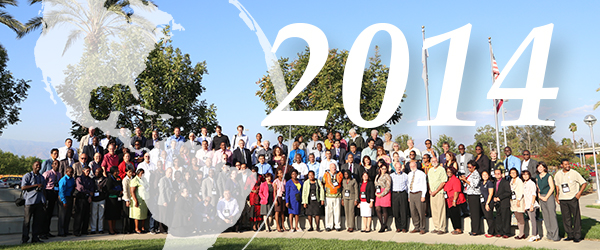 Embracing the Future
October 16-19, 2014
Loma Linda, California
The 2014 Global Healthcare Conference held at Loma Linda University this past October was a great success, and we appreciate each of you who traveled from near and far to join us.  We are so glad you came, excited and eager, to learn from and engage with colleagues from Seventh-day Adventist hospitals from around the world. 
More than 200 people attended
120 participants were hospital leaders
37 different hospitals were represented
Participants came from 33 countries
While at the conference, you attended sessions with information that was intended to be both practical and attainable and covered a range of topics:  finances, internal controls and auditing, identifying and reducing fraud and corruption, teamwork, philanthropic support, and strategic planning. You even started to develop a Dashboard and a Strategic Plan for your hospital.
Through these conferences we hope to instill strength and awareness to the fact that even though we may face challenges, we can still join together with our sisters and brothers throughout the world to learn from each other and continue to spread the healing and teaching ministry of Jesus Christ throughout the world. One participant expressed a sentiment that was shared by many others who attended the conference: 
"It's a noble program bringing facilities around the world for the same goal under the same Master to share our experiences for a better future."
HOMEWORK REMINDER
Please continue to work with your colleagues to finalize a hospital Dashboard and Strategic Plan. These two tools are invaluable in developing infrastructure to support healthy hospitals.   
Hospital Dashboard. Dashboards are created to show the current status of your institution and research has shown that there is a correlation between dashboard implementation and quality improvement.
Hospital Strategic Plan. The strategic plan serves as a roadmap to show where you want to go and how to get there. It should permeate everything you do as an organization.    
Once you have completed these, email your final documents to ghiconference@llu.edu by April 10, 2015.  As discussed during the conference, the documents will be shared with AHI AdCom and your board chair. 
FUTURE CONFERENCES
Please note the dates for the upcoming Global Healthcare Conferences:
Africa Regional Conference in Abidjan, Ivory Coast:
          Friday, August 28 through Monday, August 31, 2015.
Africa Regional Conference in Lusaka, Zambia:
          Wednesday, September 2 through Saturday, September 5, 2015.
2016 Global Healthcare Conference in Loma Linda, California:
          Thursday, October 13 through Sunday, October 16, 2016.
To join the mailing list for future conferences, please click here.  
In closing, THANK YOU to all who came and participated, as well as to the presenters and planning and support staff who made this conference possible.  
Sincerely,
Cheryl Lake
Conference Coordinator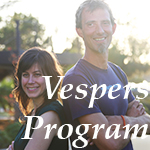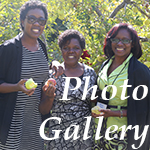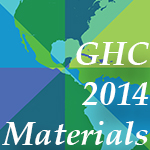 Loma Linda University
Global Health Institute
24888 Prospect Avenue
Loma Linda, CA 92354