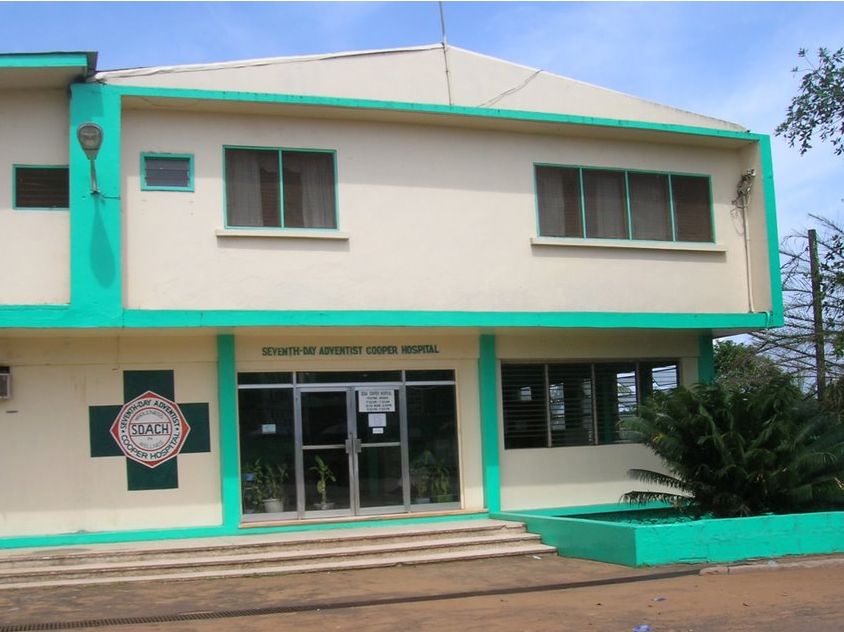 By Courtney Beckwith - August 10, 2014
Due to the Ebola virus disease (EVD) outbreak in Guinea, Liberia and Sierra Leone, the Seventh-day Adventist Church General Conference (GC) in collaboration with AHI were faced with a serious decision to make. Should Cooper Adventist Hospital be closed in hopes of stopping the EVD spread and the physicians sent home for their own personal safety, or should the hospital remain operational.   
Gillian Seton, general surgeon at Cooper, believes that the need for medical treatment outweighs the dangers involved in staying and said, "The most dangerous place to be right now is in a hospital, but what are you to do when you have an OB emergency? Appendicitis? Severe malaria with almost un-survivable anemia?"
The discussion surrounding the closing of the hospital focused on the threat of continuing the spread of EVD throughout the surrounding countries and the ever-growing need for medical treatment of other illnesses. 
Seton goes on to say that the reason the hospital has not been closed is because, "They've seen how desperate people are to get help after they are turned away from four or five hospitals due to staff-enforced closure."
According to the World Health Organization (WHO), Liberia has a total of 329 cases, with 80 new cases reported between July 24 and 27, out of the 1,323 cases in West Africa. 
With EVD continuing to spread through the area, doctors, nurses, aides and even the administrators are in danger of contracting the virus and feeding the spread of the disease.
These considerations are all key factors that staff focused on during a meeting Aug.1, to decide whether or not to close the hospital. The final consensus was unanimous; keep the hospital open and functioning as an EVD free hospital to the people of Liberia. With this decision, the GC has agreed to let Seton remain in Liberia to work to create a safe haven for those in need of medical treatment.
Many public hospitals have already shut down or are refusing to take on new patients, but the staff and faculty at Cooper made the decision to remain open for treatment of other illnesses. They are continuing to screen patients prior to entering the hospital grounds in order to remain EVD free so that they will be a source of help and safety.
In addition to the work currently being done, Cooper is in need of outside help. Though it is a small 25-bed hospital, they are limited in supplies, equipment and in need of donations along with their being understaffed. Currently they need another surgeon, OBGYN and nurse to help facilitate the needs of the hospital.